We go on holiday to change how we feel,

but we book our getaways based on destination names, endless features and other people's experiences.
It's confusing, frustrating, and tedious. In fact, 25% think holiday booking is stressful and 75% find it draining. 25% find it so overwhelming they choose not to go on one*.
Let customers explore holidays

based on critically important emotional factors
Our research showed that overwhelmingly people go on holiday to change the way they feel. It's an emotional decision but we're all being forced down a functional booking experience. How could we possibly know if our holiday choices will deliver on our expectations when the search experience doesn't allow us to express what we're looking for?
What if you could lead the way

with an innovative solution to holiday booking?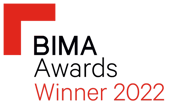 Gini is a BIMA award-winning concept designed with your customers' emotive needs in mind. Tapping into their senses, Gini engages customers higher up the holiday purchase funnel, taking them on a journey of inspiration in the planning stages.
Turn "I hate searching for holidays" into "my holiday began as soon as my search did".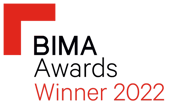 With Gini you can curate, share and book the holiday you want, based on how you want to feel when you're there.
Our proof of concept gives you a taste of what's possible with Gini
We wanted to begin to bring elements of Gini to life for you, so we've created a proof of concept. It provides a demo that shows what could be feasible, it's an early stage experiment, a playground to explore and a glimpse into the future rather than a finalised working product.
You lose ground when you stand still, so let's get moving.
Come and experience Gini for yourself